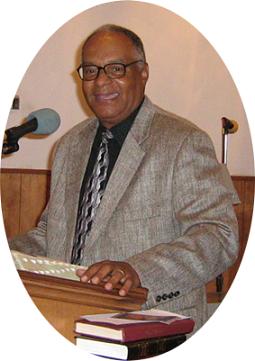 THE SILVER SPRING CHURCH OF GOD
HONORS A LIVING AFRICAN AMERICAN HERO
FOR TWENTY -SEVEN YEARS OF CONTINUOUS SERVICE!
1989-2016
Elder Bishop William R. Kilby
Pastor Emeritus

Reverend William R. Kilby is an ordained Elder Bishop in The Church of God (Cleveland, TN). He has served on the Delmarva DC State Council, and has served as the president of the Metropolitan Regional Fellowship. Reverend Kilby is a retired military person and an outstanding preacher of the Gospel of our Lord Jesus Christ. He and his wife, Reverend Rose Kilby, have three children, Michael, Cynthia and Lisa and three grandchildren, Chanise, Craig, Jr (CJ) and Joshua. He is a graduate of Cameron University in Oklahoma with a major in Sociology. He did his Theological training in Cleveland, Tennessee.

As of February 29, 2016, Bishop Kilby retired as Senior Pastor of the Silver Spring Church of God. He and Reverend Rose Kilby will be staying on as Pastor and First Lady Emeritus in a mentoring and participatory capacity. "THERE IS MORE!"
Our new Senior Pastor is Bishop Livingston Rolle. Our new First Lady is his wife, Janice Rolle. They have two young children, Evelyn and Juda.