A big THANK YOU to all who came out on 30 October 2016 to support our special International Day Service. Special thanks to Reverend LaJuana Caldwell, Youth Pastor Kennedy McLeod, and our special guests the Edmond Family, for making the day a success. May The Lord continue to bless you as you continue in Jesus' service!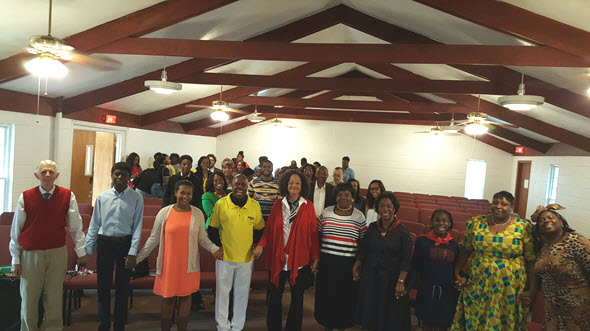 BISHOP WILLIAM R. KILBY & REVEREND ROSE KILBY RETIRING AS PASTORAL TEAM AFTER 27 YEARS AT SILVER SPRING CHURCH OF GOD
Sunday, February 28, 2016 – DelMarVa-DC Evangelism & USA Missions Director, Bishop William Reid, presented Bishop William Kilby with a plaque and a love offering on behalf of State Administrative Bishop Tom Madden, in recognition of The Kilbys' retirement after 27 years of ministry at the Silver Spring Church of God.
PRAISE THE LORD! OUR YCE KIDFEST/WINTERFEST LEADERS & STUDENTS ARRIVED SAFELY IN OCEAN CITY ON FRIDAY NIGHT, 29 JANUARY 2016.