PRAISE THE LORD! CHILDREN'S CHURCH IS NOW OPEN AS USUAL:
Children's Church begins after Praise & Worship (11:25 AM), and will run until 12:30 PM.
IMPORTANT NOTICE: MASKING IS OPTIONAL ACCORDING TO PARENTAL PERSONAL PREFERENCE.
We have two levels of classes:
PRIMARY: 6 – 12 YEARS OLD
TEENAGERS: 13 – 18 YEARS OLD
(As of now, there is no nursery level available.)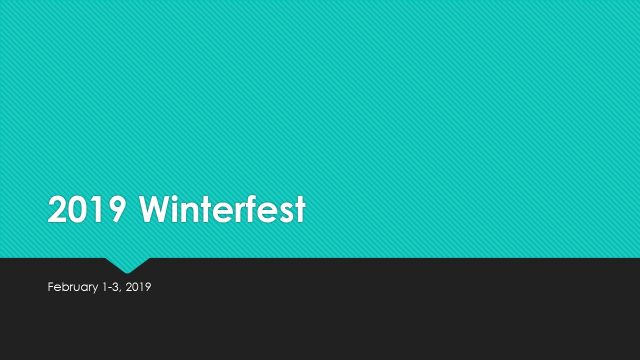 Our Youth & Christian Education Department operates under the joint supervision of Youth Leaders Craig and Felicia Benjamin, with teaching assistance by First Lady Janice Rolle, Elder Kennedy McLeod, Esther Foster, and Jacinta Savage. Our emphasis at Silver Spring Church of God is on teaching God's Word: The Holy Bible.

March 31, 2019 Evangelist Jacinta Savage – Youth Sunday Message at Silver Spring Church of God
1 Be therefore imitators of God, as beloved children. 2 Walk in love, even as Christ also loved you, and gave himself up for us, an offering and a sacrifice to God for a sweet-smelling fragrance. Ephesians 5: 1-2 World English Bible
Walk in Love – Become mature in the Word of God. Avoid bad company and choose your friends wisely!
SEPTEMBER 30, 2018 YOUTH SUNDAY SPECIAL MESSAGE: Reverend Rochelle Kilby – "Five Reasons Why You Matter to God." Find your true worth in the Lord, your Creator, and do not worry about what the world or your haters say about you! Genesis 1:26-27; 1 Corinthians 15:49; Romans 8:29


JANUARY 29, 2017 YOUTH SUNDAY SPECIAL MESSAGE:Dr. Kokouvi Mawulé (Jules) d'Almeida – In Christ we are counted as Abraham's seed, and destined by God to be a blessing to all the nations. Young people, follow Joseph's example of holiness and obedience! He got his start when he was only 17 years of age!
Photos From Kidfest 2017!
CHILDREN'S CHURCH 5TH SUNDAY BULLETIN ARTWORK

A big THANK YOU to all who came out on 30 October 2016 to support our special International Day Service. Special thanks to Reverend LaJuana Caldwell, Youth Pastor Kennedy McLeod, and our special guests the Edmond Family, for making the day a success. May The Lord continue to bless you as you continue in Jesus' service!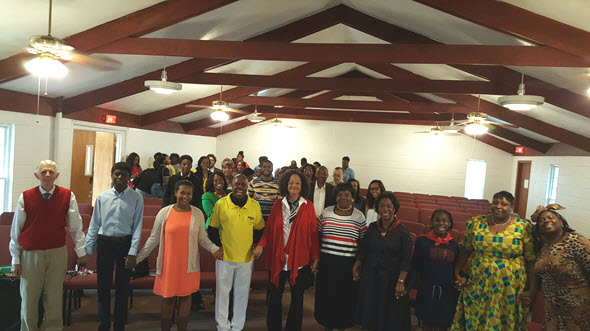 May 27, 2016 Do you wonder if anything good can come out of your situation? Check out this video for the answer!
John 1: 44-48
May 27, 2016 Youth Fire Night Praise & Worship – Catch a Fire!
PRAISE THE LORD! OUR YCE KIDFEST/WINTERFEST LEADERS & STUDENTS ARRIVED SAFELY IN OCEAN CITY ON FRIDAY NIGHT, 29 JANUARY 2016.

Youth Pastor Kennedy McLeod – Starting with Psalm 1, Youth Pastor McLeod exhorts the Youth and Young Adults to live godly lives like fruitful trees, trusting that God will lead them in success as they follow Him.
August 30, 2015
YOUTH & YCE Events Slideshow
Below are some shots from past International Day and Friday Night Youth & Family Services
MESSAGE FROM YOUTH PASTOR KENNEDY MCLEOD – MARCH 29, 2015

YOUTH & YOUNG ADULT INTERNATIONAL SUNDAY – AUGUST 31, 2014
Silver Spring Church of God Children & Young People wave the flags of our members' nations to the song "One," theme song used at the 2014 General Assembly (One Faith, One Lord, One Mission). Then Youth Pastor Kennedy McLeod preaches a powerful message from Luke 10: 20 "Nevertheless, do not rejoice in this, that the spirits are subject to you, but rejoice that your names are written in heaven." (Luke 10:20 ESV) Our joy must be in our salvation in Christ, not in our accomplishments or our position or our situation in this world.
August 31, 2014
Youth Empowered to Serve (Y.E.S!)
Following after the church's lead (Church Council), we have created a Children's Church Leadership Team. Our goal is to come up with ideas that will double our attendance at Children's Church and allow us to share God's word and schedule fun outings. We (the leadership team), also want to be role models for our peers and grow in our faith. Please pray for us.